SDL Book Club 
SDL's book discussion group meets the first Wednesday of the month at 5:30 p.m. 
Share your love of books with others who enjoy reading!
July 6 at 5:30
Florence Gordon by Brian Morton
Meet Florence Gordon a blunt, brilliant, cantankerous, passionate feminist icon to young women, invisible to almost everyone else. At seventy-five, Florence has earned her right to set down the burdens of family and work and shape her legacy at long last. But just as she is beginning to write her long-deferred memoir, her son Daniel returns to New York from Seattle with his wife and daughter, and they embroil Florence in their dramas, clouding the clarity of her days and threatening her well-defended solitude. And then there is something strange going on with her left foot, which is starting to drag and interfere with her indomitable march forward through life. Defiant and determined, Florence can humble the fools surrounding her with one barbed line, but it turns out there are realities even she cannot outwit.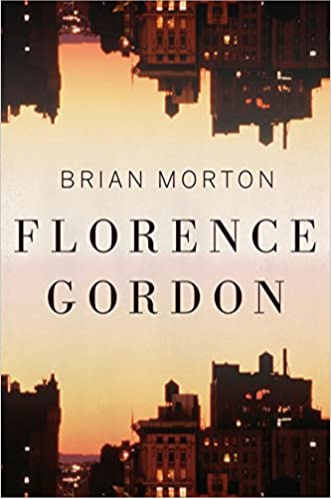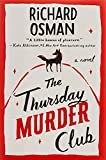 August 3 at 5:30
The Thursday Murder Club by Richard Osman
Four septuagenarians with a few tricks up their sleeves 
A female cop with her first big case  
A brutal murder  
Welcome to...THE THURSDAY MURDER CLUB
In a peaceful retirement village, four unlikely friends meet weekly in the Jigsaw Room to discuss unsolved crimes; together they call themselves the Thursday Murder Club. When a local developer is found dead with a mysterious photograph left next to the body, the Thursday Murder Club suddenly find themselves in the middle of their first live case. As the bodies begin to pile up, can our unorthodox but brilliant gang catch the killer, before it's too late?
September 7 at 5:30
Garden Spells by Sarah Addison Allen
In a garden surrounded by a tall fence, tucked away behind a small, quiet house in an even smaller town, is an apple tree that is rumored to bear very special fruit.  Generations of Waverleys have tended this garden. Their history is in the soil. A successful caterer, Claire prepares dishes made with her mystical plants. Her elderly cousin, Evanelle, is known for distributing unexpected gifts whose uses become uncannily clear. They are the last of the Waverleys—except for Claire's rebellious sister, Sydney, who fled Bascom, abandoning Claire, as their own mother had years before. When Sydney suddenly returns home with a young daughter of her own, Claire's quiet life is turned upside down—along with the protective boundary she has so carefully constructed around her heart. The sisters realize they must deal with their common legacy—if they are ever to feel at home in Bascom—or with each other.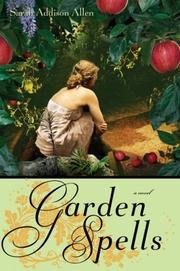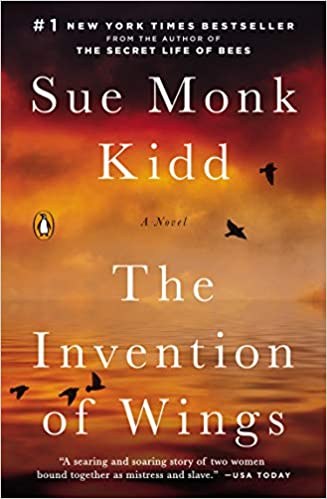 October 5 at 5:30
The Invention Of Wings by Sue Monk Kidd
In early nineteenth century Charleston, Sarah, the daughter of the wealthy Grimke family, is given ownership of Hetty on her 11th birthday, Ten year old "Handful" is to her handmaid. Sarah has known from an early age that she is meant to do something large in the world, but she is hemmed in by the limits imposed on women. Handful  yearns for life beyond the suffocating walls that enclose her within the wealthy Grimke household. The book follows their remarkable journeys over the next thirty five years, as both strive for a life of their own. Inspired by the historical figure of Sarah Grimke, Kidd goes beyond the record to flesh out the rich interior lives of all of her characters, both real and invented, including Handful's cunning mother, Charlotte, who courts danger in her search for something better.
November 2 at 5:30
Hidden figures : the American dream and the untold story of the Black women mathematicians who helped win the space race
by Margot Lee Shetterly
Read The Book & Watch The Movie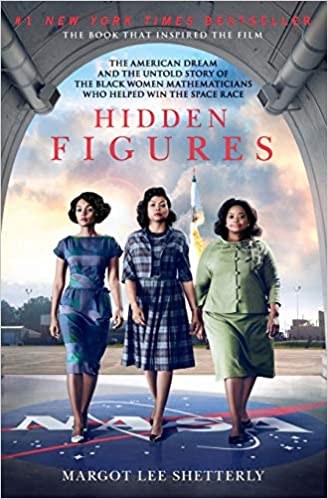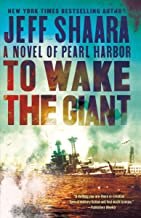 December 7 at 5:30
To Wake The Giant: a novel of pearl Harbor
by Jeff Shaara
Previous Book Club Discussion Titles
The Art of Racing In The Rain

 

by Garth Stein
Between Shades of Gray by Ruta Sepetys 
The Brilliant Life of Eudora Honeysett by Annie Lyons
Chariot On The Mountain by Jack Ford
The Christmas Train

 

by David Baldacci
The Doll Maker by Harriet Arnow
The Dry Grass of August

 

by Anna Jean Mayhew

Educated: a memoir 

by Tara Westover

The Fountains of Silence

by Ruta Sepetys

Girl Waits With Gun

by Amy Stewart. Based on true events. Read the series.
The Grapes of Wrath

 

by Jon Steinbeck

The Great Alone

by Kristin Hannah

The Language of Flowers 

by Vanessa Diffenbaugh

Major Pettigrew's Last Stand

by Helen Simonson
A Man Called Ove

 

by Fredrik Backman

 

The Martian 

by Andy Weir
Midnight In The Garden of Good and Evil

 

by John Berndt

The Other Einstein

by Marie Benedict
The Reading List by Sara Nisha Adams

The Rosie Project 

by Graeme Simsion
Sea Biscuit: an American Legend by Laura Hillenbrand  Read the book. Watch the DVD.

Seven Days Of Us

by Francesca Hornak 
Small Great Things

 

by Jodi Picoult

The Story of Arthur Truluv 

by Elizabeth Berg

The Things That Keep Us Here

by Carla Buckley
A Tree Grows In Brooklyn

 

by Betty Smith
Tuesdays With Morrie

 

by Mitch Albom

Unbroken: a World War II story of survival, resilience and redemption 

by Laura Hillenbrand
Water For Elephants

 

by Sara Gruen