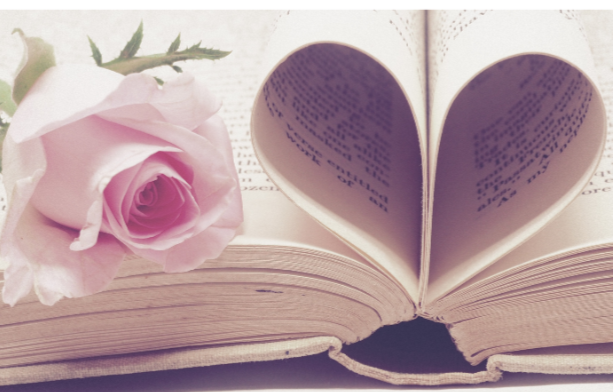 >
February is the month for LOVE...of Reading!
Are you tired of "dating" the same books over and over? 
Take a risk. Go on a blind date. You may fall in love!
SDL is playing matchmaker February through National Library Week in April. Choose a book without knowing the title. Even though the national health crisis is continuing, we can still have some fun. 
Select your "date" from clues listed below. Or ask the librarian to choose for you.

Call or email SDL staff to order your selection.

The book will be checked out to you.

Library staff will arrange a time for you to pick up your date. 

Once you have been introduced, you may unwrap and meet your book. Surprise!
Hopefully, it will be love at first sight. But, don't judge a book by it's cover. Spend some time with your date. It's a risk, but maybe you'll fall in love. If you don't like the book, simply return it to the library. It's feelings won't be hurt. Just give it a chance. You may find the match of your library dreams. 
Share the details of your date with library staff by filling out the Rate Your Date Form in the book. Try something new and have fun! 
A mystery in a geothermal wonderland.

Food is for feasting...

An impossible decision in the chaos of D-Day.

She has secrets...He has answers. 

An Icelandic murder on the streets of Buffalo.

Trips to Detroit & Windsor just don't add up. 

A ragtag band of musicians and a fiddler.

Who says the love of your life can't be a dog?

These two are soooo NOT in love!

Crazy Rich Asians meet Bridget Jones.

What if the life you are given is the wrong one?

Unique characters, both human and canine. 

Heartwarming and a real HOOT!

Historical fiction that will leave you reeling.

More twists than an amusement park roller coaster. 

Trade in etiquette for espionage.
17. A story of love, loss and sisterhood. 
18. A thriller where past and present collide.
19. Wow! I found myself feeling like I was flying...
20. Scary as heck an hypnotic.
21. Space holds countless secrets.
22. Mind bending...world building...razor sharp...
23. A fun blend of space and dynastic soap opera.
24. Epic fantasy about an outcast drawn into war...
25. Saving the world once made them heroes.
26. A despotic king, a treasonous plot & a vanished queen.
27. Gothic entertainment and powerful storytelling.
28. Passionate, violent, sexy and daring.
29. A magical journey from one world to another.
30. An action-packed nail-biter. 
31. A gourmet dinner, a glass of wine and a murder...
32. Small town secrets and suspense.